The Mont Saint-Michel Bay as you've never seen it.
From Cherrueix, the Marine Train allows you to discover in a unique way the riches of the exceptional Bay of Mont Saint-Michel. The days and times of visits are punctuated by the tides. Our "chauffeur-guides" take you up to 5 kilometers from the shore for a guided tour of 2 hours. You will discover traditional peaches and the profession of mussel farmer (mussel farmer).
The visit
Our "guide-drivers" take you up to 5 kilometers from the shore to discover traditional peaches and the mussel farmer's job.
Activities accessible to all the family

Guided tour between sky, land and sea

Beyond the Mont at low tide

Demonstration of shrimp fishing at "dranet"

Raising a traditional tide fishery

Presentation of mussel culture on bouchots, from natural reproduction to plate.
The Marine Train
Put on the rails in 1997 by Philippe RENARD, a child of the country in love with the Bay and its history, eager to make it discover and love, his little train leads visitors to the heart of the Bay of Mont Saint-Michel and of his wealth. Starting point for a cultural adventure, the Marin Train is located in the village of Cherrueix, a small village of character anchored in the heart of a land where fishing and gardening guide manners since the Middle Ages. An agricultural tractor as locomotive, one or more trailers comfortably arranged and the train guides you to the parks, on the sand tracks carved by the waves and the wind.
The 12-hourly and ever-changing sea gives us a unique perspective on this UNESCO World Heritage Bay.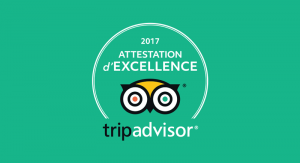 Boarding instructions
Our recommendations, before departure.
From May to September sea stops are strongly recommended barefoot.

Recommended boots the coolest months, rental possible on site.

Arrive minimum 20 minutes before the time of departure because the tide, it does not wait !!!
Frequently asked Questions
Reservation recommended, tide obliges!